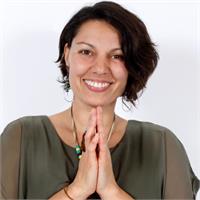 Saturday, September 7 • 10:00 a.m.–1:00 p.m.
Immerse yourself in basic Sanskrit language and pronunciation. This ancient tongue, whose sounds and meanings merge seamlessly, is a tool for Ayurvedic communication, diagnosis, and therapeutic measures. An offering of the Integral Yoga Institute of New York Ayurveda Academy, this workshop will also explore the connection of the Sanskrit language to brain function, memory, and the nervous system. No prior experience with Sanskrit is necessary.
$50
Cory Tixier
, B.S., Certified Ayurvedic Practitioner with NAMA, E-RYT 500, completed extensive study with Dr. Vasant Lad at the Ayurvedic Institute, where she is currently on the faculty. Tixier sees private clients for both Ayurveda and Yoga and teaches across the country. Her studies of biology kindled a determination to reconnect people to the rhythms and cycles of their environment, and her teachings are accessible even as they preserve the ancient philosophies.
www.corytixier.com
Also with Cory Tixier, B.S., C. Ayu., E-RYT 500: