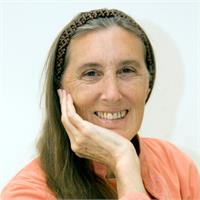 Saints of India: A Visual Travel Memoir

with Swami Divyananda Ma

Tuesday, August 13 • 7:00–8:30 p.m.

Swami Divyananda has traveled the world in her decades as a monk and has spent much time in India, the sacred home of Yoga. In this unique workshop, she will share photos, stories, and sayings from the lives of the great Indian saints of the last century, with importance given to those who were an influence on Sri Swami Satchidanandaji. Part memoir, part travelogue, this is for armchair travelers and spiritual seekers of all traditions.

$27
Swami Divyananda took the sacred vows of sannyas in l975 and since that time has served as director at Integral Yoga centers in Los Angeles, San Francisco, and Coimbatore, India. For the past two years she served in the administration at Yogaville in addition to leading many of the Teacher Training programs in the Academy and retreats for the Programs Department.