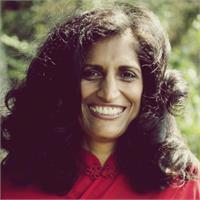 Thursday, August 6 • 6:00–8:00 p.m.
This is an online workshop. You'll need to
download Zoom
to attend. Please see your purchase confirmation for the Zoom link.
Nothing is permanent, yet we cling to what we have or crave what we don't have. This perpetual fixation and craving create internal lack, insecurity, and suffering. In this workshop, Sam will share compassionate ways to dissolve the chains of suffering by learning the art of letting go. Through guided self-inquiry, explore your internal blockages and roots of suffering by leaning into it and taking this opportunity for personal growth and inner happiness. Participate in powerful practices to appreciate what you have, accept what is, and strive for goals without attachment to expectations. Practices include reflection, meditation, conscious breathing, cognitive reframing, guided imagery, joyful movement, laughter and relaxation.
Please wear comfortable clothing, have a mat or soft surface to lie on for relaxation activities, and an eye mask or scarf to cover eyes during deep relaxation.
$36
Sampada "Sam" Desai, LPC, E-RYT 500, CLL/CLTT, is a gifted psychotherapist, Yoga teacher, engaging speaker, exemplary certified laughter leader/trainer, and founder of Desai Counseling and Yoga. Her workshops offer a skillful blend of Western psychology and Eastern practices of Yoga, meditation, conscious breathing, laughter meditation, and relaxation. Additionally, she is the creator of the Choose Laughter © Leader Certification program. Over the last 30 years she has led numerous wellness workshops. Her vision is to promote laughter and joy in the world.
Also with Sam Desai, M.A., LPC, E-RYT 500, CLL/CLTT: