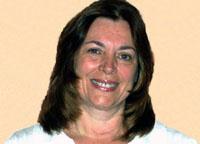 Saturday–Sunday, April 29–30 • 10:30 a.m.–4:30 p.m.
Learn three powerful Reiki symbols. The empowerment symbol helps to focus the energy, to protect, and to break through blockages. The balance symbol enhances and supports mental balance and emotional well-being. The distance symbol sends distant healing across time and space. We will experience a bonding meditation along with a guided inner child meditation to begin to heal past and present pain. Receive two attunements.
You will be certified in Reiki Level II through the Loving Touch Center International School of Reiki upon completion. Bring your hand position book. Lunchtime is spent as a group during the Reiki weekends. You may bring your own vegetarian lunch or, on Saturday, purchase a delicious, vegetarian lunch for $8.
Prerequisite: Loving Touch Center International School of Reiki Level I
$350
Hamsa Spagnola, E-RYT 500, T.R.M., is Integral Yoga certified and has been teaching various styles of Yoga for more than 30 years with compassion and an open heart. She pioneered, created and developed the Gentle/Chair Yoga Teacher Training certification program and the Gentle/Chair Yoga Mannual for the Integral Yoga Institute. She teaches for the National MS Society in New York and in New Jersey. Hamsa also teaches stress management and meditation classes and offers Reiki classes and private Reiki sessions throughout New York and New Jersey. She is a traditional Reiki master and an interfaith minister of spiritual healing. Hamsa is an active member of IYTA, Yoga Alliance and IAYT.
Also with Hamsa Spagnola, E-RYT 500, T.R.M.: