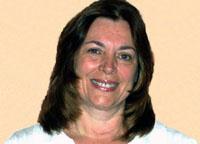 Reiki Level I Training: 2-Day Course: Experience the Healing Effects of Reiki Energy

with Hamsa Spagnola, E-RYT 500, C-IAYT, T.R.M.

Saturday–Sunday, January 5–6 • 10:30 a.m.–4:30 p.m.

Reiki is a spiritual discipline as well as a hands-on, non-manipulative method of natural energy work. It is an effective stress reducer, giving the client and the practitioner a sense of calm, inner strength, and support while cleansing and detoxifying at the same time. You will learn the history of Reiki, receive your Reiki Level I manual, obtain four attunements to Reiki healing energy, learn how to give yourself Reiki and how to give Reiki to others in a chair or on a massage table, and discover how to work through the chakras to access your higher self for guidance and clarity. You will be certified in Reiki Level I through Loving Touch Center International School of Reiki upon completion. Bring a light snack. Lunchtime is spent as a group during the Reiki weekends. You may bring your own vegetarian lunch or, on Saturday, purchase a delicious, vegetarian lunch for $8.




$195
Hamsa Spagnola, E-RYT 500, C-IAYT, T.R.M. is Integral Yoga certified and has been teaching various styles of Yoga for more than 30 years with compassion and an open heart. She pioneered, created and developed the Gentle/Chair Yoga Teacher Training certification program and the Gentle/Chair Yoga Mannual for the Integral Yoga Institute. She teaches for the National MS Society in New York and in New Jersey. Hamsa also teaches stress management and meditation classes and offers Reiki classes and private Reiki sessions throughout New York and New Jersey. She is a traditional Reiki master and an interfaith minister of spiritual healing. Hamsa is an active member of IYTA, Yoga Alliance and IAYT.