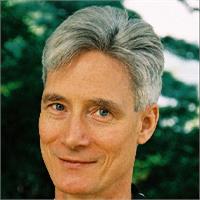 Reach Without Pain: Yoga Therapy for the Upper Extremities

with Madhavan, RYT 500, C-IAYT

Thursday, June 27 • 6:30–8:30 p.m.

This workshop will address pain and mobility issues in the wrists, arms, shoulders, and neck. You'll learn ways to treat these conditions with Yoga Therapy to gain tone, build strength, and improve your posture. This workshop will offer tools for managing arthritis, carpal tunnel syndrome, elbow strain, rotator cuff injury, shoulder pain and tension, neck pain, upper-back knots, and posture problems. Includes Yoga: All Levels

$30
Madhavan, RYT 500, C-IAYT teaches Hatha Yoga and meditation and practices therapeutic Yoga in New York. He holds a B.A. in psychology and an M.A. in anthropology and Southeast Asian studies. He is an IYI Yoga teacher, RYT 500, and a certified astrologer.
Also with Madhavan, RYT 500, C-IAYT: