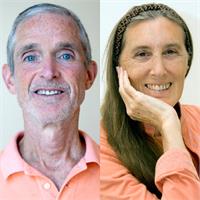 Saturday, August 24 • 5:30–7:00 p.m.
Cost: By donation
Sharing the Yoga Sutras of Patanjali requires specialized training and a deep knowledge and understanding of this specific scripture, which forms the philosophy and practice of Yoga. We invite the public to join our Raja Yoga Teacher Training participants and trainers for a special Satsang presentation, where a broad discussion of these Sutras will be offered. All are welcome.
Swami Ramananda served as the president of the Integral Yoga Institute in New York City for more than a decade and is a greatly respected senior teacher in the Integral Yoga tradition. He has been practicing Yoga for over 30 years. Through his affinity for and devoted study of the Yoga Sutras of Patanjali, Ramananda offers practical methods for integrating the teachings of Yoga into daily life and coping with stress, depression, and anger. He leads advanced-level Yoga teacher training programs in New York City and a variety of workshops in many locations around the country. He is a founding board member of the Yoga Alliance, a national registry that supports and promotes Yoga teachers as professionals, and he is currently the president of the San Francisco Integral Yoga Institute.
Swami Divyananda took the sacred vows of sannyas in l975 and since that time has served as director at Integral Yoga centers in Los Angeles, San Francisco, and Coimbatore, India. For the past two years she served in the administration at Yogaville in addition to leading many of the Teacher Training programs in the Academy and retreats for the Programs Department.