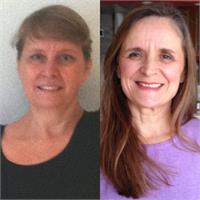 Tuesday, September 24 • 6:30–8:00 p.m.
Prenatal Partner Yoga is a fun Yoga practice in which postures are done in physical contact with another person. The practice helps to develop a strong feeling of connection that continues even after the class. This workshop provides an opportunity for two people to enhance their awareness, intuition, and confidence in the journey of pregnancy and birth. The mother can bring anyone who is dear to her heart, someone with whom she wants to experience and share the beauty and sacredness of bonding, connecting, and relaxing. We will practice Partner Yoga poses, gentle massage, breathing practices, relaxation, and a short meditation, all in a safe, undisturbed, and relaxing environment.
Includes Yoga: All Levels
$50 per pair
Lakshmi (also known as Lynne) Pidel became a Yoga teacher in India through Integral Yoga Institute. Her career as a modern and ballet dancer and teacher started when she was 15. In her dance practice, she used Yoga as a means of warm-up and self-care. Lakshmi is a certified 500-hour Hatha Yoga teacher for all levels, including Prenatal and Postpartum Yoga, Yoga for Children and Special-Needs Children, and Yoga for Labor and Delivery, as well as meditation. She is also a Level II Reiki practitioner. She empowers her students to figure out how to feel better, and she believes that Yoga can be practiced at any age or level.
Bhakti Cinzia Parma, RYT 500, E-RYT 200, RPYT, is a certified teacher of Integral Yoga Levels 1 and 2, Therapeutic Yoga, Prenatal Yoga, Yoga for Labor and Delivery, Postpartum Yoga, and Yoga for Children. She studied as a doula with Debra Bonaro-Pascali (Dona International). She completed the medical Qigong training "Awakening the Healer Within" with Dr. Roger Jahnke and is also an advanced Reiki practitioner (third level).