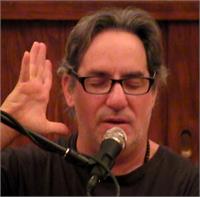 Pre-Passover Soul-Cleaning Kirtan: Turn the Celebration Inward

with Kirtan Rabbi

Saturday, April 8 • 8:00–10:00 p.m.

Bring your voices, open hearts, and dancing socks! Kirtan Rabbi returns to Integral Yoga right before the holiday of Passover. So, take a break from the practice of external cleaning and find a moment to turn inward. Our theme this evening will be a bit more contemplative: How can we ourselves, through chant, become "matzah," distill ourselves to the essence of who we are? We're looking forward to joining in song and meditation with you!

$20 in advance $25 day of event
Kirtan Rabbi, Rabbi Andrew Hahn,
offers Hebrew Kirtan concerts and workshops all across the Yoga world. He has played and taught at Bhakti Fest, the Kripalu Center for Yoga and Health, Jivamukti, the Dharma Mittra Yoga Center, the Beloved Festival, Sivananda Ashram, and the Lovelight Festival and visits studios around the country. He is in residence at Integral Yoga Institute, New York's preeminent Kirtan venue, offering extremely popular monthly Kirtan Shabbat services. "Reb Drew" holds a Ph.D. in Jewish philosophy and has been teaching Tai Chi and related arts for more than 40 years. In his workshops, he seamlessly combines chant, movement, meditation, and scriptural study into a positive, holistic experience. Kirtan Rabbi has three CDs:
Kirtan Rabbi: Live!
,
One Thing I Seek
, and the critically acclaimed
Nondual
. He also has a new single, "Shiviti," to be released in time for Bhakti Fest West.
www.KirtanRabbi.com