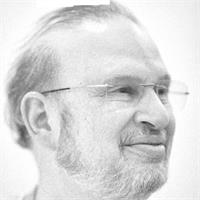 Prana, the Key and Power of Life Satsang

with Rev. Shankar Fern

Saturday, July 25 • 5:30–6:30 p.m.

This is an online workshop. You'll need to

download Zoom

to attend. Please see your purchase confirmation for the Zoom link.

Prana, the Key and Power of Life. Come share your thoughts and experiences using the all powerful force of prana and pranayama in your life. Share and hear stories, discuss practices and hear from Swami Satchidananda on his deep insights about this unlimited force of life.

By donation
Reverend Bruce Shankar Fern, IYM, M.Ed., is an Integral Yoga minister, a published author, and a longtime consultant specializing in communications and interpersonal relationships. He's dedicated to helping others discover peace and joy, love and light, in daily activities and has been conducting workshops that make a difference for more than 20 years.
Also with Rev. Shankar Fern: