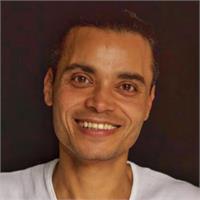 Pilates 3-Week Open Series: A Different Focus Each Week

with Tarek

Thursday, July 11 • 7:00–8:15 p.m.
Open Enrollment

Generally, the goal of a mat Pilates class is to strengthen the body's "powerhouse." That term as it's used in Pilates refers to your abdominals, lower-back muscles, pelvic floor, hips, and glutes. Pilates also aids in flexibility and posture improvement. Although it's low impact, Pilates burns fat during and after class because your muscles continue to shed calories long after the class ends. Through a series of floor exercises using different props, along with plenty of stretching, you'll sculpt and tone these muscles to give your body a long, lean look. Yoga Nidra, pranayama, and meditation will take place at the end of each class.

Week 1: Lower-back-relief exercises, gradually building up lower-back strength through different Pilates moves and techniques.

Week 2: Several moves and exercises for working with different parts of the abdomen: lower, upper, center, and side abs areas.

Week 3: "Take it home": how to build up a regular home practice for your core, following different sequences every day.

$22 per session
Tarek Ghany has trained widely and has been certified to teach by both Integral Yoga Institute in New York City (Hatha Yoga) and Sri Dharma Mittra (Ashtanga Vinyasa). He has also taken mat Pilates training in Switzerland. He focuses on asana and exercise practice as a moving meditation. Tarek's teaching combines the pranayama and meditation components of Integral Yoga with the transformative elements of the Ashtanga Vinyasa system and the adjustment principles of Iyengar. Tarek, born in Egypt, spent most of his adulthood in Switzerland. Now living in Spain, he teaches internationally.