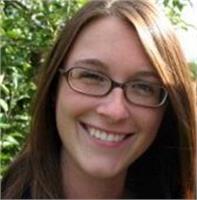 Pacifying Vata Through Yin and Restorative: Winter Surrender

with Nicole Srimati

Sunday, January 21 • 10:30 a.m.–1:00 p.m.




The dry coolness of the winter season can make you feel tired and unbalanced. Srimati will guide you through one hour of Yin Yoga, a soothing and invigorating practice, followed by one hour of Restorative, a calming and emotionally balancing practice, for a sweet surrender. Find physical and emotional relief, and challenge yourself through the silence and stillness of these practices. You will leave the workshop with Ayurvedic tips for staying balanced through the remainder of Vata season. Includes Yoga: New Beginners and All Levels




$35
Srimati (Nicole), RYT-500, is a Yoga teacher and behavioral-health counselor who has worked in various hospitals throughout New York. During her time in those systems, she became passionate about the need to bring mindfulness to Western medicine. Srimati believes that Yoga is accessible to all people, and her focus is on offering Yoga to underserved populations. She is certified in Level II, Yin, and Therapeutic Yoga and Creative Yoga Therapy. Srimati is continuing her studies toward a master of science degree in Yoga Therapy.