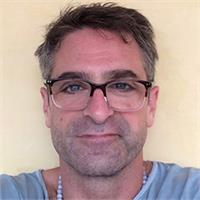 Overcoming Addictive Behaviors: Kundalini Yoga and Recovery: 4-Week Course

with Dr. Erick Gordon

Thursday, January 24–February 14 • 7:00–9:00 p.m.

"Happiness is our birthright."

—Yogi Bhajan

Whether you are struggling with drugs and alcohol, the Internet, gambling, or an unhealthy relationship with food, the tools of Yoga can help you break out of the patterns of addiction. Using kriya, meditation, and mantra to turn inward, beyond the noise and chaos of daily life, you will learn strategies to identify triggers and self-soothe the body through Yoga. Discover how a Kundalini practice can help move you through subconscious blocks and begin to release emotional trauma. Through practice, discussion, and fellowship, we explore such themes as surrender, deep knowing, commitment, integrity, releasing the past, and service.

Prior Yoga practice is not necessary.

Includes Yoga: New Beginners and All Levels

$80
Dr. Erick Gordon is a writer, professor, and Yogi. Over more than 25 years in education, he has taught in a far-reaching range of classrooms, from California to Kathmandu. His many students have included incarcerated youth at Rikers Island, high school students in Rishikesh, India, and thousands of English teachers across the United States. Erick first came to Yoga in the 1990s and has trained in numerous traditions, including Integral, Kundalini, and Iyengar. He is a lifelong educator committed to social justice who lovingly carries the principles of Yoga to all of his work.