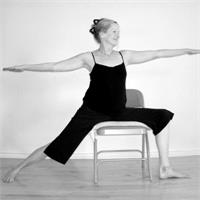 Thursday, October 8 • 3:00–4:00 p.m.
This is an online open house. You'll need to
download Zoom
to attend. Please see your registration confirmation for the Zoom link.
In the last few years there has been a sweeping movement of Adaptive practices to help bring the teachings of Yoga to all populations. The beautiful message to students is to "come as you are," and, as teachers, we want to be ready to serve them. The Adaptive Yoga Teacher Training course prepares you, the teacher, to adapt, adjust, and accommodate the traditional Yoga class so that students of any age, shape, ability, or disability may enjoy the Hatha Yoga experience safely and comfortably.
During the Open House, you'll have the opportunity to meet some of our trainers, learn more about what makes Integral Yoga Adaptive Teacher Training so special, and ask any questions you may have about the program.
FREE