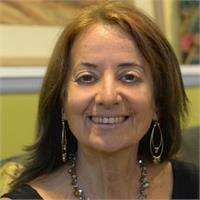 Nourishing Ourselves and Our Families: Raising Physically, Mentally, Emotionally, and Spiritually Healthy Children

with Karen Ranzi, M.A.

Wednesday, November 13 • 7:00–9:00 p.m.

Everyone wants their children to be healthy, and Karen Ranzi, M.A., has the recipe. Karen is an award-winning author, internationally acclaimed speaker, holistic health coach, natural foods chef, and speech and language pathologist, who travels throughout the United States and the world to deliver her impassioned message about raising healthy families. Karen presents the health research that will help transform the lives of children and their families. She was able to heal her three-year-old son in 1994 in just 11 months from severe asthma, chronic ear infections, and multiple allergies through green juicing and a whole foods lifestyle.

In this interactive discussion, Karen will guide you to:
Increase your family's physical, emotional, mental, and spiritual wellbeing
Create a support system
Understand how early development and eating patterns are linked to future health and wellbeing
Learn healthy nutrition for pregnancy, infants, growing children, transitioning children, teenagers, and young adults
Learn to manage weight, relieve allergy symptoms, and increase attention skills through solid nutritional principles
Receive fun and successful tips for getting families on board for increasing the nutrient-dense foods
Discover healthy easy recipe replacements for cooked, processed, and refined foods
Deal with junk food and party food and help keep your children on a healthy track
Feature
$30
Karen Ranzi, M.A., has written about raising healthy families for VegWorld Magazine, Eternity Watch Magazine, Healing Our World Magazine, The Fruit-Powered Digest, Vibrance Magazine, and Get Fresh Magazine. Karen has been interviewed on numerous radio and TV programs as a featured guest, including several episodes on Dr. Gary Null's Progressive Radio Network, The Conscious Parenting Summit, The Conscious Foods Summit. She is seen on 14 cable networks on The Living Healthy Show.