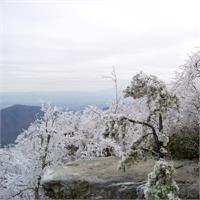 New Year's Immersion Retreat – Online

with Senior Staff

December 30, 2020 – January 2, 2021

This is an online workshop.

Join us for the online New Year's Immersion Retreat to reflect deeply, gather your strength, renew your inspiration, reconnect with your spirit, and restore yourself in the sanctuary and solace of the Integral Yoga community.

New Year's 2021: a tumultuous year concluding and a fresh new year before us. We have learned a lot— lessons both bitter and sweet. What better time than New Year's to reflect, renew, and restore ourselves through Yoga and set our sights on health and peace in the year to come.

This online retreat will be a two-track experience. For those yearning for the silent retreat experience which Yogaville has offered every New Year's since 1970, we will guide you to transform your home into an ashram and dive deep into the waters of silent peace. For those who are busy householders for whom speech is required, we invite you to join the sessions and weave them into your daily obligations, using recorded sessions to create your own schedule.

Either way, the New Year's Immersion Retreat promises to deliver on what every Yoga practice helps to cultivate: peace of mind. We will draw upon the most experienced of our Integral Yoga presenters from around the world to "Zoom in" their wisdom and guide us to revisit the profound teachings of Yoga with their famous wit and clarity.

This retreat provides:
Opportunities to experience inner and outer peace and tranquility
Instruction in pranayama (yogic breathing techniques), meditation, and Hatha Yoga for focus and rejuvenation
Inspiring talks by Integral Yoga senior practitioners, ministers, and swamis (monastics)
This time away from the demands of daily life is intended to invite deep reflection and help you to make inspiring goals for 2021!
Live sessions on Wednesday evening, Thursday and Friday all day, and Saturday morning, with breaks and optional videos and activities.
You will have access to the video recordings for 8 weeks after the program ends, until February 27, 2021.
What to Expect
Experiential classes in:
Yoga philosophy
Meditation
Breathing techniques
Yoga postures
Deep relaxation
All Are Welcome
These retreats are open to everyone, from beginners to advanced Yoga retreatants. Those who are new to meditation or Yoga practices will receive full instruction, while those with experience will have the opportunity to deepen their practice.
Testimonials
Swami Divyananda was incredible! All throughout the retreat, she made me want to give up my outside life and dedicate myself to this practice just by seeing her peace and authenticity.
—Emerald R.
Swami Divyananda is a national treasure. Fantastically knowledgeable—a terrific example of what a Yogi should be. I met Swami Satchidananda about 45 years ago and being in Swami Divyananda's (online) presence is very much like being in the presence of Swami Satchidananda. Very very grateful to have had the experience.
—Past Participant
I needed to re-ground myself in my spiritual practices. For the first time in months, I felt such peace and I began to hope and dream for a better future. I would say I've gotten more than what I came for because I have a plan for changing my life more powerful than ever before.
—Megan Chandler
Sliding Scale: Pay what you can between $125 to $175
Swami Divyananda Ma
, E-RYT 500, has had a wealth of experience teaching Integral Yoga around the world since 1973. She has taught at corporations, universities, the Commonwealth Cancer Center, and for the Dr. Dean Ornish Reversing Heart Disease programs. She has also served as one of Integral Yoga's Basic Hatha teacher trainers.
Swami Divyananda Ma took monastic vows in 1975 from the great saint and yogi, Sri Swami Satchidananda. Over the years she has served as the director of the Integral Yoga Institutes in Los Angeles, San Francisco, and as Ashram Manager at Yogaville. She also served for ten years as the director of the Integral Yoga Institute in Coimbatore, India; this immersion into the South Indian culture has given depth to her understanding and practice of Yoga.
Now an itinerant monk, Swami Divyananda is constantly "on the road." She leads the annual Sacred India Tours to sacred sites in India in addition to international Yoga retreats and trainings. See more at
sacredindiatours.org
Swami Asokananda
, a monk since 1975, is one of Integral Yoga's® (IY) foremost teachers—known for his warmth, intelligence, and good humor. His teaching comes out of his own practice and experience while absorbing the wisdom of his Guru, Sri Swami Satchidananda.
While he enjoys sharing the practical wisdom of yogic philosophy (especially the great Indian scripture, the Bhagavad Gita), he also loves his practice of Hatha Yoga. He is one of Yogaville's primary instructors for Intermediate and Advanced Hatha Yoga Teacher Trainings.
He presently serves as president of the IY Institute in New York City. Before this position, he served as the President of Satchidananda Ashram–Yogaville and Integral Yoga International.
See more at
iyiny.org
Swami Hamsananda is a senior disciple and sannyasin of Swami Satchidananda since 1975. She compiled The Golden Present, one of the most known books of Gurudev's teachings. Swami Hamsananda is currently living and serving at Satchidananda Ashram–Yogaville where she often shares her humor and wisdom in inspirational and spiritual talks. Her advice to all is to, "Just have faith, and identify with the true self. That's it!"
Swami Karunananda is a senior disciple of Sri Swami Satchidananda. In 1975, she was ordained as a monk into the Holy Order of Sannyas. She has been teaching all aspects of Yoga since 1971, and specializes now in workshops, retreats, and teacher training programs that focus on the science of meditation, the philosophy of Yoga, personal transformation, and Yoga breathing techniques for better health and wellbeing. In 1989, she developed and subsequently taught, the Integral Yoga® Teacher Training programs in Raja Yoga and in Meditation.
Swami Karunananda served as president of Satchidananda Ashram–Yogaville in Virginia and in California, as well as director of the Integral Yoga Institutes in San Francisco and in Santa Barbara. She currently serves on the Board of Trustees, and as the chairperson of the Spiritual Life Board at Satchidananda Ashram–Yogaville, VA.
Interested in fostering interfaith understanding and harmony, she is featured in the interfaith documentary entitled, With One Voice. She also compiled and edited the Lotus Prayer Book, a collection of prayers from various faith traditions, and Enlightening Tales as told by Sri Swami Satchidananda. She served as contributing editor for The Breath of Life: Integral Yoga Pranayama, as well as a senior writer for the Integral Yoga Magazine. A publication of hers, Awakening: Aspiration to Realization Through Integral Yoga, describes the spiritual path and provides guidance for the journey.
Swami Ramananda
is the Executive Director of the Integral Yoga Institute in San Francisco and a greatly respected senior teacher in the Integral Yoga tradition who has been practicing Yoga for over 40 years. Ramananda offers practical methods of integrating the timeless teachings and practices of Yoga into daily life and transforming the painful aspects of human experience into steps toward realizing one's full potential.
He leads beginner, intermediate, and advanced level Yoga teacher training programs in San Francisco, and offers a variety of programs in many locations in the US, Europe, and South America. Ramananda trains Yoga teachers to bring Yoga into corporate, hospital, and medical settings and has taught mind/body wellness programs in many locations. He is a founding board member of the Yoga Alliance, a national registry that supports and promotes Yoga teachers as professionals. His warmth, wisdom, and sense of humor have endeared him to many.
See more at
IntegralYogaSF.org
Swami Vidyananda
began practicing Yoga in 1969 and has been teaching Integral Yoga® and training Yoga teachers since 1973. She became a swami (monastic) in 1983. She has taught and trained Yoga and meditation teachers throughout the US and Canada, as well as Australia, Europe, and India.
She presently lives at Satchidananda Ashram–Yogaville, VA, where she teaches all branches of Integral Yoga, including Hatha, Raja, and Jnana Yoga, meditation, and yogic lifestyle. She continues to travel widely, training Yoga teachers and offering workshops on meditation, stress management, Yoga and the emotions, and mid-life meaning.
Before becoming a Yoga teacher, Vidyananda worked as a broadcast news producer and reporter. Since 1983, she has produced and edited dozens of Yoga videos and audio recordings for Integral Yoga including the best-selling Yoga with a Master with Swami Satchidananda. Vidyananda herself is featured in audios and videos, including Yoga for Stress Management, Hatha Yoga for the Emotions, and Deep Relaxation and Guided Imagery for Healing.
Over the years, Vidyananda has taught Yoga for many different populations, from college students to corporate managers, and children with Down syndrome. She has taught Yoga in therapeutic programs such as the Smith Center Cancer Retreats and Yoga for persons with eating disorders. She co-developed the Integral Yoga Stress Management Teacher Training. She trained as a hospital chaplain and is a certified Yoga Therapist. Vidyananda founded the Integral Yoga Teachers Association (IYTA), and currently serves as chairperson for the Integral Yoga Teacher's Council.
Swami Vidyananda served as director of the Montreal Integral Yoga Institute. For many years she traveled with Sri Swami Satchidananda, serving as his French translator. She taught and translated at the European Yoga Union Conference in Zinal, Switzerland, for ten years.
Vidyananda's wisdom and heartfelt enthusiasm have made her one of Integral Yoga's most widely traveled teachers. She has a practical approach to Yoga and spirituality, making it real for everyday life.
See more at
swamividyananda.com
Reverend Paraman Barsel has been a disciple of Sri Swami Satchidananda since 1970. He has served as president of Yogaville West, the Washington D.C. IYI, New York IYI, and Yogaville East in Connecticut and has served on the Board of Trustees and Spiritual Life Board at Satchidananda Ashram-Yogaville, Virginia, and was co-coordinator of the LOTUS dedication. Paraman was the editorial consultant on Inside the Yoga Sutras by Rev. Jaganath Carrera as well as several of Sri Swami Satchidananda's works including the Yoga Sutras of Patanjali. He helped to design the first Integral Yoga Hatha Basic Teacher Training program, and has taught Jnana Yoga, Raja Yoga and the other branches of Integral Yoga for many years. He was ordained into the Integral Yoga Ministry in 2007. In addition to teaching he currently helps with the Ashram Prison Project and, with his wife, has co-hosted the Sutra Study Gatherings in their home for many years.