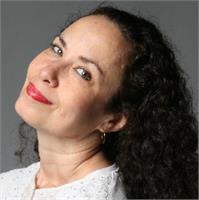 Saturday, May 11 • 5:30–7:00 p.m.
In every religion, the divinity of the mother is an object of worship and prayer. Celebrate the creative and life-sustaining aspects of the mother and the many goddesses whom human beings have honored as symbols of her vitality and joy. May be attended on a drop-in basis with no preregistration.
By donation
Sumati Karen Bates
is certified to teach Integral Yoga Hatha I, II, and III, in addition to dance and fitness. She has taught professionally for more than two decades. With experience in jazz, modern, African, and Caribbean dance, she earned a B.F.A. cum laude and also works as an artist and illustrator.
www.facebook.com/sumati.bates
Also with Sumati Karen Bates: