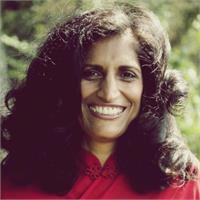 Saturday, August 29 • 10:00 a.m.–12:00 p.m.
This is an online workshop. You'll need to
download Zoom
to attend. Please see your purchase confirmation for the Zoom link.
We can be our own worst enemy, but most are unaware or reject the enemy within. This enemy berates us when we make mistakes, minimizes or dismisses our achievements, creates self-doubt, suppresses self-confidence, or paints a gloomy future. Unchecked, this enemy can fragment the self into disintegrated pieces that cause emotional anguish. Learn to look closely at all of yourself with self-love, understanding and non-judgement. Open your heart to your inner wounds and pain and discover that by doing so, your heart can open to the wounds and pain of others as well. See for yourself how greeting, accepting, and loving this enemy can stimulate growth, freedom and happiness. Practices include guided self-inquiry, loving-kindness meditation, guided imagery, cognitive reframing, laughter, and deep relaxation.
Please wear comfortable clothing, have a mat or soft surface to lie on for relaxation activities, and an eye mask or scarf to cover eyes during deep relaxation.
$36
Sampada "Sam" Desai, LPC, E-RYT 500, CLL/CLTT, is a gifted psychotherapist, Yoga teacher, engaging speaker, exemplary certified laughter leader/trainer, and founder of Desai Counseling and Yoga. Her workshops offer a skillful blend of Western psychology and Eastern practices of Yoga, meditation, conscious breathing, laughter meditation, and relaxation. Additionally, she is the creator of the Choose Laughter © Leader Certification program. Over the last 30 years she has led numerous wellness workshops. Her vision is to promote laughter and joy in the world.