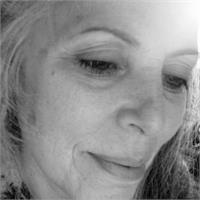 Monday, May 15 • 7:00–9:00 p.m.
This popular workshop, taught by certified Integral Yoga meditation instructor Rev. Sam Rudra Swartz, provides a complete overview of the practice of meditation. You'll receive instruction in and then the experience of various meditation techniques for beginners. The workshop will inspire you to make meditation a part of your daily life. No experience required.
You should sit in meditation for 20 minutes a day, unless you're too busy; then you should sit for an hour. —Old Zen saying
$25
Rev. Sam Rudra Swartz, IYM, has been a devotee of Swami Satchidananda since 2001. A 2004 Graduate of the All-Faiths Seminary in New York he received ordination from Rabbi Joseph Gelberman an Interfaith Minister. He has performed wedding ceremonies around the United States, lead interfaith services, and Jewish services at the Actors' Temple in New York as well as at other synagogues and gatherings. Most recently he lived and served at Satchidananda Ashram Yogaville Virginia as a Karma Yogi as well as participating in religious offerings.
Also with Rev. Sam Rudra Swartz, IYM: