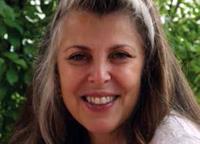 Thursday, April 20 • 6:30–8:30 p.m.
This popular workshop, taught by certified Integral Yoga meditation instructor Nina Priya Ma David, provides a complete overview of the practice of meditation. You'll receive instruction in and then the experience of various meditation techniques for beginners. The workshop will inspire you to make meditation a part of your daily life. No experience required.
You should sit in meditation for 20 minutes a day, unless you're too busy; then you should sit for an hour. —Old Zen saying
$25
Nina Priya David, M.A., E-RYT 500, has more than 25 years of experience sharing Yoga in day and residential medical programs throughout the greater New York City area.
Also with Nina Priya David, M.A., E-RYT 500: