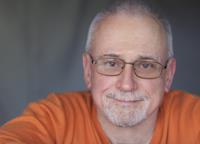 Meditation I Workshop: How to Meditate

with Swami Chidananda

Saturday, October 19 • 10:00 a.m.–12:00 p.m.

Swami Chidananda

This popular workshop, taught by certified Integral Yoga meditation instructor Swami Chidananda, provides a complete overview of the practice of meditation. You'll receive instruction in and then the experience of various meditation techniques for beginners. The workshop will inspire you to make meditation a part of your daily life. No experience required.

You should sit in meditation for 20 minutes a day, unless you're too busy; then you should sit for an hour. —Old Zen saying

$25
Swami Chidananda is a monastic and a longtime disciple of Sri Swami Satchidananda and has managed the finances for Integral Yoga's ashrams, institutes, and teaching centers for decades. He teaches Hatha Yoga and leads study groups on Yoga and Buddhist teachings and philosophy. Swami Chidananda also conducts spiritual pilgrimages to India and Nepal.
Also with Swami Chidananda: