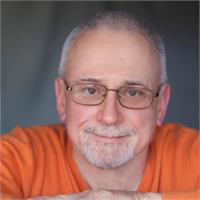 Meditation Course: 3-Week Immersion

with Swami Chidananda

Wednesday, July 10–24 • 7:00–9:00 p.m.

For anyone new to meditation, as well as those who wish to enhance or strengthen their practice, the certified meditation instructor, Swami Chidananda, guides the practice of five meditation techniques in depth. The experience will help you decide which techniques resonate for you and inspire you to integrate meditation into your life. No experience required. Includes a free copy of the booklet Meditation by Sri Swami Satchidananda.

$72
Swami Chidananda is a monastic and a longtime disciple of Sri Swami Satchidananda and has managed the finances for Integral Yoga's ashrams, institutes, and teaching centers for decades. He teaches Hatha Yoga and leads study groups on Yoga and Buddhist teachings and philosophy. Swami Chidananda also conducts spiritual pilgrimages to India and Nepal.
Also with Swami Chidananda: