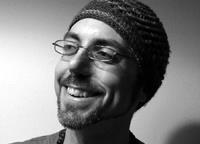 Meditation Course 3-Week Immersion

with Swarupa Sky Speaker

Thursday, January 24–February 7 • 7:00–9:00 p.m.

For anyone new to meditation, as well as those who wish to enhance or strengthen their practice, the certified meditation instructor, Swarupa Sky Oak Speaker, guides the practice of five meditation techniques in depth. The experience will help you decide which techniques resonate for you and inspire you to integrate meditation into your life. No experience required. Includes a free copy of the booklet Meditation by Sri Swami Satchidananda.

$72
Swarupa Sky Oak Speaker is an advanced IYI Yoga teacher (RYT 500) and a multiple-lineage Reiki master teacher (non-touch). In private sessions, classes, and clinics, he also teaches, practices, and counsels Teen Yoga, pranic awareness, hypnosis, vibrational resonance therapy, meditation, and more. Swarupa brings a simple yet uniquely transformative, heartfelt, and empowering perspective to the individuals he works with. At IYI, he serves as a Yoga teacher, Wellness Spa spiritual counselor, and Reiki facilitator and is a regular workshop presenter.