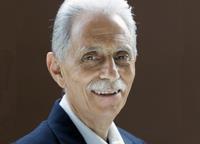 Maximum Security: One Man's Journey from Prison to Freedom Through Meditation

with Alan Gompers

Sunday, April 14 • 1:30–4:30 p.m.

Alan Gompers will share his story, illuminated in his book Maximum Security: The True Meaning of Freedom. His lifelong search for meaning and recognition led him to make and lose millions, sell drugs, and be sentenced to life in prison. Only inside those walls, through his practice of meditation, did he find the true meaning of freedom, the freedom he had been searching for all his life. This workshop will include the reading of letters from inmates meditating on death row, a series of contemplations featuring interactive small and large group sharing sessions, group meditations, and journaling. Alan will also host a book signing at the end of the workshop, where he will be available personally to sign copies of his book.

$50
Alan Gompers—millionaire, musician, master salesman; con man, drug dealer, convict; entrepreneur, benefactor, wise and revered meditation teacher—has led an amazing life. Today he is a nationally recognized author, an insightful lecturer, an expert on recidivism, a mentor to at-risk youth, and a beloved authority on meditation and self-actualization.