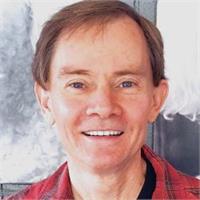 Master Keys to Greater Happiness: Tools and Practices for Every Day

with Mitra Somerville, RYT 500

Saturday, February 24 • 10:30 a.m.–1:00 p.m.

The thoughts in our active minds, and the emotions they generate, can inhibit concentration and create stress. Learn to understand and manage your mind by experiencing calming practices that allow you to let go. Mitra will share time-tested master keys to help you create a more positive, calm, and focused mind, to release challenging emotions and prevent them from recurring. Why not create more-loving thoughts, feelings, and actions in your life and experience the peace and happiness that are your true self?

$35
Mitra Somerville, RYT 500, is an Integral Yoga teacher, teacher trainer, workshop leader, and self-published author. He has been teaching in Australia and the United States since 1984 and is the author of the book Treasure Within You and the companion CD Treasure Within You Guided Meditation and Exercises.
Also with Mitra Somerville, RYT 500: