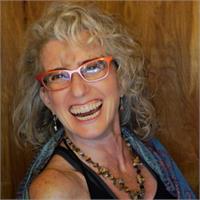 Making Yoga Accessible: An Introductory Workshop

with Anita B. Haravon, Ph.D.

Saturday, September 21 • 3:30–5:30 p.m.

Anyone who loves Yoga, and everyone in the healing arts and professions, can learn the basics of how to make Yoga classes accessible and inclusive to students of all shapes, sizes, and abilities. In this introductory workshop, explore the meaning of Yoga accessibility, question your assumptions, and be creative in the modification of poses and Yoga practice. We focus on how to make the Yoga teachings available to everyone, regardless of level of physical ability. Those registered with Yoga Alliance will receive a certificate for two YA CEUs after successful completion of the training.

This workshop is appropriate for both Yoga teachers and students and is excellent preparation for the 30-hour Accessible Yoga training, which focuses on creating integrated Accessible Yoga classes where all students can practice together and explores the many ways that Yoga practice can be modified to suit students with disabilities, physical challenges, or chronic illness, seniors, and anyone who doesn't feel comfortable in a regular class. Students who successfully complete this two-hour workshop are eligible for a 10 percent discount on registration for the Accessible Yoga Conference, October 11–13, and the Accessible Yoga training with Jivana Heyman, October 14–16, at Integral Yoga Institute of New York.

Accessible Yoga is an international advocacy organization focusing on sharing Yoga with all. We offer Accessible Yoga conferences, trainings, and the Accessible Yoga Network.

A percentage of the revenue from this workshop will be donated to the Accessible Yoga Conference Scholarship Fund.

$35
Anita B. Haravon, Ph.D., is the founder and director of All Beings Yoga and uses her Yoga training and health care background to make Yoga accessible to all. Her clients include people recovering from injuries, people with physical limitations, and people of all sizes and body types. Anita's teaching style is perfect for students who want to practice with balance and care in order to prevent injuries. With advanced certification from Mind Body Solutions (Matthew Sanford), Accessible Yoga (Jivana Heyman), FAMI (Functional Anatomy for Movement and Injuries), and Buddha Body Yoga (Michael Hayes), she teaches Chair Yoga for Seniors and multilevel Accessible Yoga with the Shape Up NYC program of the New York City Department of Parks & Recreation. Anita was a clinician and researcher in audiology and communication disorders for more than 20 years and received her doctorate in speech and hearing sciences from the City University of New York (CUNY) Graduate Center. Anita is also a certified EMT (emergency medical technician) and has volunteered with the Central Park Medical Unit and the American Red Cross.