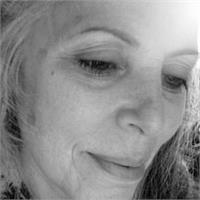 Maintaining Healthy Respiratory Function: Simple, Effective Strategies

with Nina Priya David, M.A., E-RYT 500

Wednesday, December 9 • 6:00–7:30 p.m.

This is an online workshop. You'll need to

download Zoom

to attend. Please see your purchase confirmation for the Zoom link.

Lung health is essential, even more so with a COVID-19 pandemic that affects the respiratory tract. This workshop offers some simple yet effective strategies to help keep the lungs and the respiratory system healthy. Breathing practices from the Yogic and Qi Gong traditions, along with lifestyle tips to practice throughout your day, will strengthen the body's natural defense system that supports and protects the lungs.

Includes Yoga: New Beginners and All Levels

$25 until Dec. 6; $32 after
Nina Priya David, MA, E-RYT 500 is a long time Integral Yoga teacher who is also certified in Reiki, Reflexology, and Natural Foods. As director of Creative Clinics she has been providing arts and wellness services for medical, educational, environmental, and spiritual organizations for over 25 years. She is a regular presenter at Integral Yoga Institute and at national and New York State Therapeutic Recreation Conferences. A former choreographer with Radio City Music Hall Productions and National Dance Institute, she has been part of the creative team for the United States Olympics, an Oscar-winning Best Documentary, and a Peabody Grant.