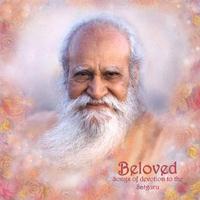 Saturday, August 17 • 5:30–7:00 p.m.
We will commemorate the ultimate liberation of our founder, Sri Swami Satchidananda. Join in viewing a video, practicing meditation and chanting, sharing remembrances, and partaking in a beautiful worship service, a puja, dedicated to the light of our modern Yoga master. Swami Satchidananda continues to guide all of Integral Yoga. His teachings have become even more relevant, 16 years after his leaving the body, in our ever changing world.
By donation
Swami Divyananda took the sacred vows of sannyas in l975 and since that time has served as director at Integral Yoga centers in Los Angeles, San Francisco, and Coimbatore, India. For the past two years she served in the administration at Yogaville in addition to leading many of the Teacher Training programs in the Academy and retreats for the Programs Department.
Reverend Bruce Shankar Fern, IYM, M.Ed., is an Integral Yoga minister, a published author, and a longtime consultant specializing in communications and interpersonal relationships. He's dedicated to helping others discover peace and joy, love and light, in daily activities and has been conducting workshops that make a difference for more than 20 years.