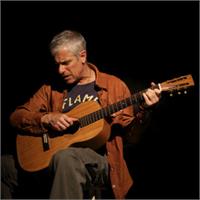 Living in Bhakti: A Workshop and Kirtan Experience with Jai Uttal

with Jai Uttal

Friday, November 1 • 7:00–9:30 p.m.




Amid our modern, busy lives, with their seemingly countless demands and challenges, how can we begin to live a life of devotion? The answer from Jai Uttal is "Let's live in Bhakti or from our hearts, and let's practice Bhakti Yoga as a way to nurture more devotion and connection with Spirit."

Jai will introduce you to the core foundations of Bhakti Yoga as a philosophy of life. You'll learn a few simple daily practices that will inspire and reconnect you with your spirit, as well as how to take steps toward freeing your voice, emotions, and feelings.

All this will be accompanied by Jai's amazing music and our voices in call-and-response Kirtan.

Each participant will have a chance to leave with a renewed sense of spirit, with the heart fire of longing fully ablaze, and with a connection to a sweet new community of friends and bhaktas, filled with equal measures of joy, peace, and hope. Most important, you'll gain new insight into the practices that nourish the seed of love.

$45 in advance/$55 day of event
Jai Uttal, a Grammy-nominated sacred-music composer, recording artist, multi-instrumentalist, and ecstatic voJai Uttal, Grammy nominee, Kirtan artist, and world music pioneer, has been a leading influence in the Bhakti tradition for the past 50 years. Jai considers devotion to be the core of his musical and spiritual life, and he wholeheartedly shares his passionate heart through his voice and songs.
Jai creates a safe environment for people to open their hearts and voices.