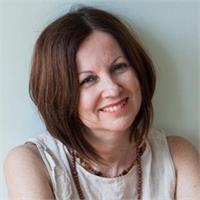 Saturday, August 1 • 5:30–6:30 p.m.
This is an online workshop. You'll need to
download Zoom
to attend. Please see your purchase confirmation for the Zoom link.
Join Ann_Marie Ambha Everitt as she looks deeply into the effects on our society created by the pandemic which led to many deaths. To be comfortable and playful with death and uncertainty is to live joyfully and creatively. Using the gifts of Corona to move into a new era of life on earth, we can choose fear and anxiety or choose love and compassion.
By donation
Ambā, E-RYT 500 is passionate about the simplicity and power of the Integral Yoga system and she believes that Hatha Yoga and meditation can help all people unleash their inherent health, confidence and joy. She is certified to teach Hatha Yoga, Gentle Yoga, Restorative Yoga, Therapeutic Yoga, Yoga for Arthritis, Raja Yoga, Meditation and Yoga for Teens. Originally from Sydney Australia, Ambā channels the elements of sun, sea and fun, also working with sound healing in her public and private classes. Ambā is forever grateful to all the great teachers she has had the good fortune to learn from especially Sri Swami Satchidananda.