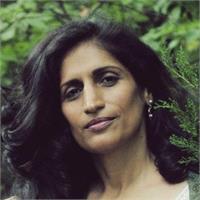 Saturday–Sunday, June 22–23 • 10:00 a.m.–4:00 p.m.
Cost: $250 ($225 until June 1st)
Obtain your certification to lead Laugha Yoga sessions and bring the healing and uplifting practice of intentional laughter to others. Laugha Yoga is an ancient and new idea for reconnecting us to our true selves. Through Yogic laughter sessions, Laugha Nidra® (guided deep relaxation following the laughter), pranayama (Yogic breathing practices), and meditation we can reach a profound level of peace, joy, and relaxation. In this Laugha Yoga certification program, you will:
Play freestyle laughter games, which release endorphins and T-cells to produce immediate and profound boosts to your mood, immunity, health, creativity, and confidence levels
Discover why prolonged intentional laughter, a simple technique that has been overlooked for centuries, is being recognized again as a therapeutic method (first publicized in the West by Norman Cousins in his book Anatomy of an Illness)
Learn how to use laughter as a form of social medicine, spreading good social health to the world • Learn to lead a Laugha Yoga class
Receive a Laugha Yoga leader's manual, a downloadable zip file filled with printable handouts of laughter benefits, writings, and audio/video
There will be no physical Yoga practice in this workshop.
Certification Information: Graduates receive a manual, a certificate (Certified Laugha Yoga® Leader, or LYL), and digital resources to lead Laugha Yoga® sessions after completion of the weekend.
Prerequisite: None
[This was] absolutely one of the best programs and teachers I have ever enjoyed taking. [The program] truly helped me resolve some life issues and had me laughing and dancing—both rare in my life. Sampada is wonderful!!! — John W. Ward, Jr.
Sampada "Sam" Desai, M.A., LPC, E-RYT 500, CLYL, CLYT, is a licensed psychotherapist, Laugha Yoga® certified leader/trainer, and experienced Yoga teacher. Born and raised in India, Sam blends Western psychology and Eastern mindfulness practices. A gifted presenter, Sam has run workshops on mind–body–spirit wellness for more than 30 years. She is also an outstanding laughter ambassador and has led numerous laughter sessions to guide more than a thousand people to connect with their childlike playfulness. Sam's motto is to stay joyful through self-compassion and laughter, even during times of turmoil.
Also with Sam Desai, M.A., LPC, E-RYT 500, CLYL, CLYT: