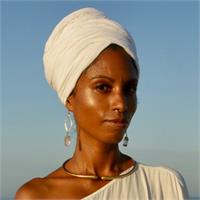 Kundalini Yoga: 5-Week Open Series

with Abhaijot Kaur

Thursday, February 27 • 7:00–8:15 p.m.
Open Enrollment

Kundalini Yoga as taught by Yogi Bhajan uses movement, sound current, breathwork, body locks, and meditation to relax and heal your mind and body, allowing the spirit to flow freely. This powerful and effective form of Yoga is a great way to recharge and heal your body quickly through balancing the glandular system, strengthening the nervous system, and enabling you to harness the energy of the mind and emotions to live in a state more balanced than the duality of the mind. You will leave feeling recharged, relaxed, and free. Includes Yoga: All Levels

$22 per class
Abhaijot Kaur is a Yogini and humanitarian who has been practicing Yoga since the age of 15. She is honored to serve others through the technology of Kundalini Yoga as a Kundalini Yoga therapist, Khalsa Way certified prenatal teacher, Sat Nam Rasayan practitioner, Radiant Child Yoga teacher, and Holistic Gong certified teacher. She is a New York–based Yogi and the lead TA at Golden Bridge Yoga World Wide Teacher Trainings with her mentor Gurmukh Khalsa, with whom she studied in India. She has served the teachings in Uganda, in Africa, in schools and women's correctional facilities. Abhaijot teaches Yoga in corporate offices in New York City and in public schools while also training the public-school faculties on how to incorporate Yoga and meditation in classrooms. She teaches incarcerated women on Rikers Island, in New York, and leads retreats around the world. Her love affair with and gratitude for Yogi Bhajan, the master of Kundalini and all of its teachings, continue to infuse her heart, life, and classes with healing love, depth, transformation, abundance, and light.