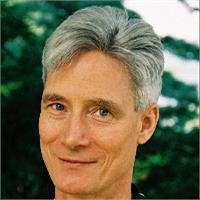 Knee Care and Yoga: Protecting the Body's Most Vulnerable Joint

with Madhavan, RYT 500, C-IAYT

Sunday, November 3 • 10:30 a.m.–1:30 p.m.

Learn to protect your knees with proper alignment, and build strength to stabilize the joint. Find out how to use Yoga effectively in treating knee conditions, dealing with pain, and recovering from injury. Includes Yoga: All Levels




$50
Madhavan, RYT 500, C-IAYT teaches Hatha Yoga and meditation and practices therapeutic Yoga in New York. He holds a B.A. in psychology and an M.A. in anthropology and Southeast Asian studies. He is an IYI Yoga teacher, RYT 500, and a certified astrologer.
Also with Madhavan, RYT 500, C-IAYT: