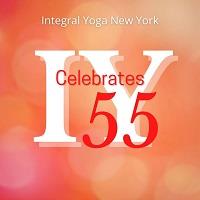 IY55 Self-Care for the Mind and Spirit: Q & A with Swami Asokananda Online

with Integral Yoga Senior Teachers

Thursday, October 21 • 7:00–8:30 p.m.

Integral Yoga celebrates 55 years! One of the early pioneers for Yoga in the West, Integral Yoga as taught by Sri Swami Satchidananda, is a holistic approach to live a yogic life on and off the yoga mat. Integral Yoga provides tools to live your everyday life with ease and peace through the synthesis of 6 branches of Classical Yoga (Hatha, Bhakti, Raja, Jnana, Karma, and Japa).

Meditation can seem daunting even for the experienced meditator. Have you been putting off starting a practice? Are you confused about what you are supposed to get from meditation? Are you looking for tips on how to expand your practice?

In our conversation with Swami Asokananda, we will discuss the evolution and longevity of his practice through the years. We will get answers to the questions we may be too shy to ask, like: What is the goal of mediation? How do you meditate in the noisiest city in the Northeast? How did Covid affect your overall practice? Do I have to eat brown rice and be vegan to meditate effectively?

Gain clarity and tools to develop a commitment to a meditation practice, an important part in the Integral Yoga approach.
How do we find peace and joy in the middle of a chaotic world? In the midst of chaos, find the balance, and then you find the peace. When are you peaceful? When there is nothing to disturb your peace? That is not the true test of real inner peace. When there's everything to disturb your peace, that's the most important time to be peaceful.
—Swami Satchidananda
This is an online program. You'll need to download
Zoom
to attend. Please see your purchase confirmation for the Zoom link.
By donation
Also with Integral Yoga Senior Teachers: