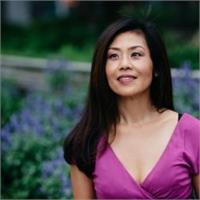 Sunday, October 20 • 11:00 a.m.–1:00 p.m.
Lymphatic self-care aims to help promote the immune response, cleansing at the tissue level, stress reduction, mental clarity, productivity, flexibility, and well-being of body and mind. This introductory class is for everyone. It provides information about the lymphatic system and swelling, the benefits of lymphatic self-care, the use of Yoga asana and pranayama to support the deep lymphatic system, and the use of self-massage to strengthen the superficial lymphatic system. Includes Yoga: New Beginners and All Levels
$30
Snow Shimazu
, M.A., L.M.T., ARCB, RYT, is a member of the core faculty at Swedish Institute College of Health Sciences and an instructor in the school's Professional Continuing Education program. Through her continuing-education courses, Snow connects her diverse experiences in massage, bodywork, and Yoga to share her passion for innovative multidisciplinary practices and self-care, including "AIR BEAUTIFUL Travel Wellness Specialist Training" and its signature "Jet Lag Adjuster" to help people fly well and feel well. Snow graduated from Ohashiatsu and is a Shiatsu practitioner and educator. Among other things, Snow is a Vodder-, Norton-, and TAM-certified lymphedema therapist.
www.snowshimazu.com