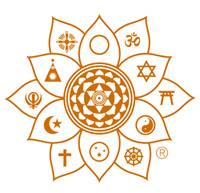 Integral Yoga in a Day: Explore All Branches, Enhance Your Self

with Senior Integral Yoga Instructors

Sunday, May 19 • 10:00 a.m.–5:00 p.m.

Cost: $108

Finding a complete and organic way to enhance every part of your life—physical, mental, emotional, spiritual—is a great gift. And here it is, at our fingertips. Integral Yoga, in its six branches, is designed to bring peace to the individual and to the world. Experience this complete Yoga in an illuminating full-day program that includes the Yoga of the body (Hatha), the Yoga of the mind (Raja), the Yoga of the heart (Bhakti), the Yoga of the intellect (Jnana), the Yoga of service (Karma), and the Yoga of meditation (Japa). With longtime Integral Yoga teachers and ministers to guide you, discover that with the practice of these branches your life becomes uplifted. The day culminates in a gentle sound bath to send you home in good vibrations.

Schedule:

Integral Hatha Class 10–11 a.m.

Raja Yoga 11 a.m.–12 p.m.

Bhakti/Meditation 12–1 p.m.

Lunch Break 1–2 p.m.

Karma Yoga 2–3 p.m.

Jnana Yoga 3–4 p.m.

Sound Bath 4–5 p.m.
Also with Senior Integral Yoga Instructors: