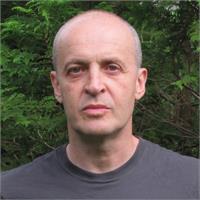 How to Stretch: Easy Practices

with Sudama

Thursday, January 24 • 6:00–8:00 p.m.

Stretching is good for you, especially if you don't practice Yoga. Stretching increases flexibility, lubricates joints, aids in digestion, helps you prevent injury, and increases the flow of oxygen and blood to the heart and muscles. Stretching also brings awareness to the physical body, improves posture, puts a spring in your step, and enhances self-image. This workshop will help you create a daily stretching routine that can be effective on its own or lead you into a deeper appreciation of Yoga. Includes Yoga: New Beginners and All Levels

$27
Solomon/Sudama has been practicing Yoga since 1980 and is a certified IYI Level I and Level II teacher. He is a student of Vipassana mediation and incorporates Yoga into a holistic approach to life, health, and fitness. He works as a Unix administrator.