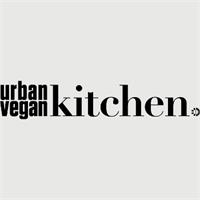 Holiday Fundraising Meal: Fund the Mission and Have Some Fun

with Swami Asokananda and Chandra

Wednesday, December 4 • 6:00–7:45 p.m.

Urban Vegan Kitchen
41 Carmine Street

We need your help and your good company! Your dedication to Integral Yoga warms our hearts and warms our building as each donation covers some of our many expenses. Be an "Integral" part of the spirit of New York's "oasis of peace."
Innovative, hearty, casual vegan food
Chanting with Swami Asokananda
Vision for IYI with Chandra
Sound Bowl Healing with Gong Master Rev. Laksmi Scalise
Silent auction for wonderful Integral Yoga experiences
Register Soon – Space is Limited!
We will thank you with one free Saturday Sound Bath with Laksmi!
$180
Swami Asokananda, a monk since 1973, is one of Integral Yoga's foremost teachers, known for his warmth, intelligence, and good humor. His teaching comes out of his own practice and experience, since he has absorbed the wisdom of his guru, Sri Swami Satchidananda, since the age of 19. While he enjoys sharing the practical wisdom of the Yogic philosophy (especially that of the great Indian scripture the Bhagavad Gita), he also loves his practice of Hatha Yoga and is one of our primary instructors for Intermediate and Advanced Hatha Yoga Teacher Training. In the past, he has served as the president of Satchidananda Ashram–Yogaville® and Integral Yoga® International; he is currently the President of the New York Integral Yoga Institute.
Chandra/Jo Sgammato serves as the General Manager of the New York Integral Yoga Institute, where she has worked in a variety of capacities since 1999, and is also the founder of IYI's Yoga At School™ program. Chandra is certified to teach Integral Yoga Beginning and Intermediate Levels as well as Therapeutic Yoga with Cheri Clampett and Arturo Peal. A former book publishing executive and author, she has done extensive research on the inspiring history of Sri Swami Satchidananda and Integral Yoga.