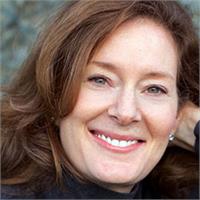 Tuesday, February 26 • 6:30–9:30 p.m.
This program offers easy self-regulation and resilience-building practices that help individuals become more physiologically and emotionally balanced. You will learn how your response to events, interpersonal communication, and circumstances can deplete or renew your resilience. A discussion of key physiological processes provides a scientific foundation for the practices and their benefit. Highly interactive and fun, this workshop will include practical ideas for integrating HeartMath® tools into everyday life, including the depletion-to-renewal model; techniques for building resilience in the face of change and uncertainty; and a simple method for accessing intuition for improved decision making.
$45
Jaymie Meyer has been helping clients implement and sustain healthful lifestyle changes for more than 17 years. She is the founder of Resilience for Life, a business dedicated to helping people reduce stress, cultivate emotional regulation, and increase resilience. She is a certified New Life Story® wellness coach, a licensed HeartMath® provider, and a certified Yoga therapist (C-IAYT). A longtime Integral Yoga trainer, Jaymie has co-taught the Integral Yoga Stress Management training for many years in Virginia, New York, and California and served for two years as a Dr. Dean Ornish faculty member in his program for reversing heart disease.