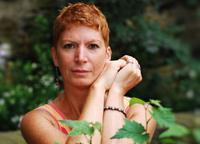 Hatha Yoga Clinic: Come Get Help with Your Poses!

with Rashmi Galliano, E-RYT 500

Monday, April 29 • 2:00–3:00 p.m.

Cost: $15 per session


Here is an opportunity to consult with and learn from one of Integral Yoga's best-loved teachers, who is also a trainer of teachers. Rashmi will give one-on-one assistance and advice to help you enhance your own comfort and ease in poses. Whether you are a beginner seeking to boost your confidence or an experienced practitioner, whatever challenge you may be facing, this clinic will make your Hatha practice better for you. Discounts do not apply. Includes Yoga: All Levels
Rashmi Galliano, E-RYT 500, RPYT, is a certified Hatha II and Hatha III, Gentle, and Prenatal Integral Yoga teacher and has been teaching at IYI since 2006. Rashmi certified as a teacher of Prana Yoga with Jeff Migdow, M.D., through the Open Center in New York City; of Vinyasa Yoga with Stephanie Keach in Asheville, North Carolina; of Yoga Anatomy with Leslie Kaminoff at the Breathing Project in New York City; and of "Relax and Renew" Yoga through Judith Lasater. She has training in Reiki levels 1 and 2 from Tom Capshew.
Also with Rashmi Galliano, E-RYT 500: