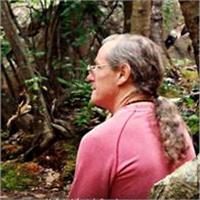 Happiness Satsang

with Joe Brennan

Saturday, August 29 • 5:30–6:30 p.m.

This is an online workshop. You'll need to

download Zoom

to attend. Please see your purchase confirmation for the Zoom link.

So the teaching goes, "Everyone and everything wished to be happy. Even a plant in the dark corner of the room will grow toward the light."
—Sri Swami Satchidananda

As the summer begins it's slow conclusion join us for this Satsang where Joe Brennan will reflect on the past months and how we have all been affected and how are levels of happiness and acknowledgment of waned and waxed.

By donation
Joe Brennan has been studying and learning Integral Yoga since 1972. He served as Swami Satchidananda's driver to his many talks around New York City. A resident of the IYINY ashram from 1981 to 1984, he took his first Teacher Training in 1982, began instructing classes in 1983, and took the Intermediate Yoga Teacher Training in 2016. Joe worked on the floor of the New York Stock Exchange for 34 years while he lived at the ashram as well as afterward. He teaches Integral Hatha Yoga in Hoboken, New Jersey, where he was born and currently resides, and is the proud father and grandfather of four children and five grandchildren.