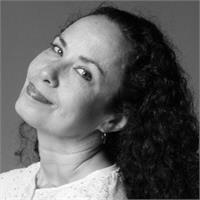 Saturday, November 28 • 5:30–6:30 p.m.
This is an online Satsang. You'll need to
download Zoom
to attend.
Gratitude Satsang – The Thanksgiving weekend is traditionally a time to gather with family, share a meal, and savor the abundance of all that we have and for which are grateful. Our Satsangha is a spiritual family where we can further express our gratitude and receive support. Please join us for our weekly Satsang where we gather as spiritual community, reflect on our teachings which also support living in gratitude.
By donation
Sumati Karen Bates
is certified to teach Integral Yoga Hatha I, II, and III, in addition to dance and fitness. She has taught professionally for more than three decades. With experience in jazz, modern, African, and Caribbean dance, she earned a B.F.A. cum laude and also works as an artist and illustrator.
www.facebook.com/sumati.bates