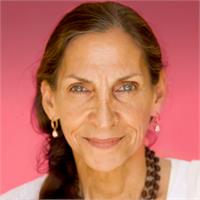 Tuesday, December 17 • 6:30–7:30 p.m.
Treat yourself to a session of healing that combines silence and sound. Sitting in a circle, you'll receive the healing vibrations of Reiki while being immersed in the sacred cosmic sound vibrations of Tibetan bowls and a gong. Every cell in your body will receive total healing. Tension will be eased, and obstacles to your peace will be removed. $15 for everyone. Discounts do not apply.
$15
Reverend Laksmi Scalise, IYM, RYT 500, is an Integral Yoga minister and teaches Intermediate and Advanced Hatha Yoga. In 1977 she began studying under Swami Bua Maharaj, whose students she taught whenever he traveled. She studies with Grand Gong Master Don Conreaux and is one of his senior teachers. She is also a Reiki master teacher, dowser, and astrologer. Using pendulums, crystals, and sound mantras, Laksmi performs shamanic chakra balancing and sound healing through the Integral Yoga Wellness Spa.
Also with Rev. Laksmi Scalise, RYT 500, IYM: