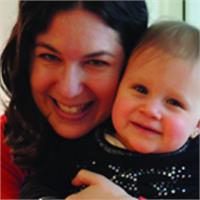 Saturday, September 28 • 2:00–3:30 p.m.
The Gayatri mantra is one of the most beloved mantras in the world. We may open our morning practice with this verse, chant a full round of 108 on the mala, or imagine the sun rising within, but what do we really know of the mantra? In this illuminating workshop, we will explore the meaning, symbolism, and daily uses of this prayer for awakening—a vibration that is truly beyond knowing. Our time together includes a gentle Yoga warm-up, storytelling, and, of course, the experience of chanting together.
$25
Sadhviji Sri Lalitambika Devi
is a beloved spiritual teacher whose humanitarian activities touch hearts around the world. She serves through Mahakailasa Ashram in New York City. Sadhviji founded literary journal Lalitamba and is the author of various translations and meditation books. Her most recent book is a new translation of the
Bhagavad Gita
. She also coordinates Lalitamba Saranam Women's Shelter and the Bell Animal Shelter.
www.lalitamba.org