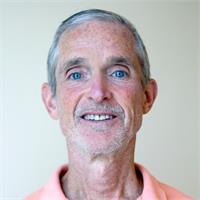 Freeing Ourselves from the Past: How Yoga Transforms

with Swami Ramananda

Tuesday, August 27 • 6:30–8:00 p.m.

To make lasting change and gain real freedom, we must embrace the full human experience, our pains and fears as well as our capacity to know love and bliss. Real transformation occurs through bringing an open, loving attitude toward the unhealthy habits and thought patterns that have become familiar to us but leave us chronically discontent.

In this workshop, we will explore how to bring compassion and awareness to the challenges we face, to understand our hidden needs and fears and begin to make lifestyle changes without stress or backlash. Then each step on the path can be taken free from the patterns of personal and cultural conditioning, allowing us to feel the vastness, depth, and sacred nature of the true world in which we live.

$27
Swami Ramananda served as the president of the Integral Yoga Institute in New York City for more than a decade and is a greatly respected senior teacher in the Integral Yoga tradition. He has been practicing Yoga for over 30 years. Through his affinity for and devoted study of the Yoga Sutras of Patanjali, Ramananda offers practical methods for integrating the teachings of Yoga into daily life and coping with stress, depression, and anger. He leads advanced-level Yoga teacher training programs in New York City and a variety of workshops in many locations around the country. He is a founding board member of the Yoga Alliance, a national registry that supports and promotes Yoga teachers as professionals, and he is currently the president of the San Francisco Integral Yoga Institute.