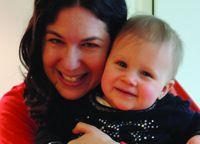 Saturday, May 6 • 2:00–3:30 p.m.
In the Yoga Sutras, Patanjali names maitri, friendship, as one of four virtues that bring ease to our lives. Friendship awakens happiness, so how do we cultivate deeper connection with one another? In this workshop, we'll share new ways to welcome the joys of relationship. We will also balance our energy centers to clear ancient emotional patterns, opening to healing, harmony, and bliss.
$20
Swamini Sri Lalitambika Devi
is a beloved spiritual teacher whose humanitarian activities touch hearts around the world. She serves through Mahakailasa Ashram in New York City. Swaminiji founded literary journal Lalitamba and is the author of various translations and meditation books. Her most recent book is a new translation of the
Bhagavad Gita
. She also coordinates Lalitamba Saranam Women's Shelter and the Bell Animal Shelter.
www.lalitamba.org