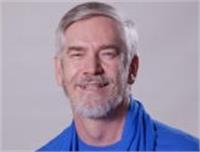 Finding Joy in Challenging Times: Tools and Insights

with Nayaswami Pranaba

Thursday, April 27 • 6:30–9:00 p.m.

Changes in one's environment, finances, career, and family situation can bring stress and challenge to our lives. This class will provide valuable tools and insights that may help you deal with the difficulties of life. These tools and principles from the Yogic tradition can assist you in managing your emotional state through times of upheaval. Learn how to align yourself with beneficial influences and identify and release harmful behavioral patterns while embracing new, healthy habits.

$35
Nayaswami Pranaba is one of Ananda's most widely traveled and experienced teachers, having offered classes and workshops in meditation and Yoga for more than 38 years. He has helped to create and direct a number of meditation and Yoga centers in the United States. Pranaba has been a past director of Ananda Yoga teacher training and on the Yoga Alliance board of directors.