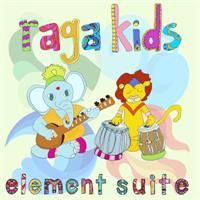 Saturday, February 8 • 3:00–5:00 p.m.
Give your kids—and yourself—a delightful shared experience in lively music and lovely Yoga with the renowned musical artists Raga Kids and the beloved Integral Yoga for Kids teacher Lakshmi. Raga Kids offers kids a great way to begin exploring the music of India and America as they listen to Indian classical instruments, sing songs based in ragas and talas, and engage in interactive movement and musical play. Integral Yoga for Kids takes all the beautiful Integral practices and turns them into a fun and beneficial experience that all kids love. This event will be fun for all ages
$15 for one adult and one child; $5 each additional person
Raga Kids teachers have performed and taught at the Asia Society in New York City, Brooklyn Music School, Weill Music Institute at Carnegie Hall, Diller Quaile Music School, and more. All teachers specialize in multiple instruments coming from multiple cultures with a focus on Indian classical and American musical forms. In addition to being excellent educators, Raga Kids teachers are professional artists, performing at the finest venues and festivals across the globe.
Lakshmi (also known as Lynne) Pidel became a Yoga teacher in India through Integral Yoga Institute. Her career as a modern and ballet dancer and teacher started when she was 15. In her dance practice, she used Yoga as a means of warm-up and self-care. Lakshmi is a certified 500-hour Hatha Yoga teacher for all levels, including Prenatal and Postpartum Yoga, Yoga for Children and Special-Needs Children, and Yoga for Labor and Delivery, as well as meditation. She is also a Level II Reiki practitioner. She empowers her students to figure out how to feel better, and she believes that Yoga can be practiced at any age or level.