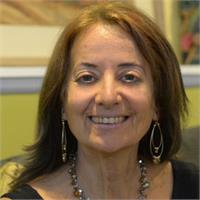 Eating Well on a Budget with Healthful Foods: Spend Less and Live Abundantly!

with Karen Ranzi

Monday, July 29 • 6:30–8:30 p.m.




A diet high in whole food doesn't have to break the bank. If you follow some simple, creative tips, eating healthy can be cost-effective. The award-winning author, health coach, and lecturer Karen Ranzi, M.A., will show you how to prepare for your shopping trip, how to purchase and not over-purchase your food, how to keep and store food for its longest usefulness, what the cheapest food staples to keep on hand are, and how to live healthfully and deliciously as an excellent benefit.

$30
Karen Ranzi is a health coach and educator about plant-based and raw food, an award-winning author, motivational speaker, natural-foods chef, and feeding therapist providing support for individuals and groups in creating happier, healthier lives through a whole-foods lifestyle. She has been studying nutrition and health for more than 30 years. Karen speaks throughout the United States and abroad.