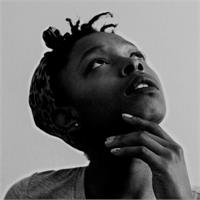 Saturday, June 19 • 7:00–8:30 p.m.
Celebrate Juneteenth with Integral Yoga New York. Juneteenth, also known as Freedom Day or Liberation Day, was officially made a national holiday in 1980 to celebrate and commemorate the liberation of the last enslaved people in the United States. Although the Emancipation Proclamation was issued in 1862, it wasn't until June 19, 1865, three years later, that enslaved people in the state of Texas received word of their freedom. One explanation is that Federal troops actually waited for the slave owners to reap the benefits of one last cotton harvest before going to Texas to enforce the Proclamation.
Racial injustices still resonate in our society and the lives of Black people today. Anger, hatred, and fear are the foundations of racism, and the lies that tell us we are separate from each other because of the color of our skin.
Through yoga practice we learn to free our minds from these unconscious biases that are at the root of systemic racism.
Join us on Juneteenth for the Dreamwalk of Liberation. This celebratory workshop begins with floor-based yoga and self-massage accompanied by live cello. This leads into a guided meditation for personal and community healing. A sound bath of gongs, chimes, and singing bowls amplifies our intentions. Everyone welcome. Includes Yoga: All Levels
This is an online program on YouTube Live. Pre-registration is required at least 30 minutes in advance. The link to access the program will be emailed to you shortly before the program start time.
$25
Dhāraṇī (Diana Díaz) is a native Newyorican writer of memoir and creative non-fiction. Her recent work appears in Boricua en la Luna: An Anthology of Puerto Rican Voices (Blurb Books), Latina Outsiders Remaking Latina Identity (Routledge Press), and Hispanecdotes.com, a literary online magazine for which she serves as editor. In September 2020, Diana chaired the presentation Inner-City Neighborhoods: Holistic Inclusion in Arts and History at the Annual Meeting of the American Association for State and Local History. She holds a BFA from NYU Tisch School of the Arts in dramatic writing and an MA in English literature from La Universidad de Puerto Rico. She is an educator of writing and writing-related subjects as well as a certified IYI 200-hour yoga teacher and founding member of IYINY's Racial Diversity and Anti-discrimination Committee.
Subrah Resurreccion
is a former dancer with the Philippine Dance Co. She has studied fashion and photography and majored in fine arts, Pratt Institute, New York. She is also co-founder of ArenaStudiosNYC, Arena Production, LLC, serving as Executive Director, AD & Curator. Co-founder and creator of the New York-based fundraising event Black & Blue Ball Inc., serving as the EP. The event dedicated all proceeds to various charities; HIV/AIDS Awareness, Environmental, and Women's Global Health. Subrah is a certified IYI 200-hour yoga teacher and founding member of IYINY's Racial Diversity and Anti-discrimination Committee.
Tinuola Rose moved from London to New York in 1998 and has studied theater at H.B Studios and has performed with various companies. She worked as a teaching artist for different organizations including Brooklyn Arts Exchange (B.A.X.). Tinuola traveled to Mexico with the Latin American community Arts project (L.A.C.A.P.) where she taught a performance workshop and also co-wrote and directed the play "De donde eres"(where are you from?) She has studied both traditional and contemporary African forms, Afro-Caribbean styles, and the Finis Jhung ballet technique. For three consecutive years, Tinuola performed with Dance Africa at BAM under the direction of the legendary Baba Chuck Davis, where again she further realized responsibility to support young people. Tinuola is a certified Thai yoga bodywork practitioner, a certified IYI 200-hour yoga teacher, and a founding member of IYINY's Racial Diversity and Anti-discrimination Committee.
Thai James is a certified Shaktiyoga NY 500-hour yoga teacher in Brooklyn, New York. He is an active member of Black Boys Om, Inc. and Black Yoga Teachers Alliance. A classically trained cellist, Thai studied music at Kansas State University. He has performed with The SymphoNYChorus and has toured both domestically and internationally. Thai enjoys serenading the New Year's Eve Yoga Flow with Bend and Bloom Yoga in Brooklyn as a way to start each year with serenity and clarity through his gift of music and meditation.
Ambā (Ann-Marie Everitt)
is a writer and television producer originally from Sydney Australia. She feels very connected to the practices of Sacred Activism and is an advocate for conscious living and social justice. She is certified to teach Hatha and Therapeutic Yoga, as well as Yoga Philosophy and Meditation. Amba is a member of IYINY's Racial Diversity and Anti-discrimination Committee.
www.ambayoganyc.net
Devatman Daniel Marcellus Givens is an accomplished interdisciplinary artist whose work deals with the intersectional nature of identity. Exploring spirituality and humanity, he incorporates the myths, folklore, and urban legends that relate to people of color across the African Diaspora. He received his Gong Teacher certification under the instruction of Grand Gong Master Don Conreaux in the winter of 2019/2020 and has an Integral Yoga 200-hour certification in Yoga and Meditation. He has worked with musician and mystic Laraaji Nadabrahmananda, as well many others across genres and mediums.